FROM A TO B ISN'T ALWAYS LINEAR

Thorncliffe Park, Regent Park, and Parkdale
August 3 - 9, 2017

Works by Nedda Baba, Marbella Anne Carlos, Robert Cram, Christine Dewancker, Em Piro & Denise Rogers Valenzuela, jes sachse, Maxim Vlassenko, and Curtia Wright

Co-curated with Geneviève Wallen
Produced by Anjuli Rahaman
Design by Marina Fathalla
Photos by Sarah Bodri
Presented by YTB Gallery



The experience of moving places is central to contemporary life, particularly in Toronto. What then are the effects of this restless mobility in our lives, both physically and mentally, in relation to each other and to our environment?

This one-week mobile exhibition examines the ways in which movement, more specifically movement in the city, is tied to space and time—at once symbolically and materially. Installed inside and outside rented moving trucks, the selected works invite the audience to pay attention to the concept of mobility, not only in regard to social status, but also as inherent to our relationship with the urban landscape as co-producers to its development.

As we are always in motion, so is the city.


_
This exhibition is generously supported by the Toronto Arts Council and the Canada Council for the Arts, as well as our presenting sponsor, The Daniels Corporation. We would also like to thank our community partners, Artscape, 4elements Living Arts, and The Township of Billings.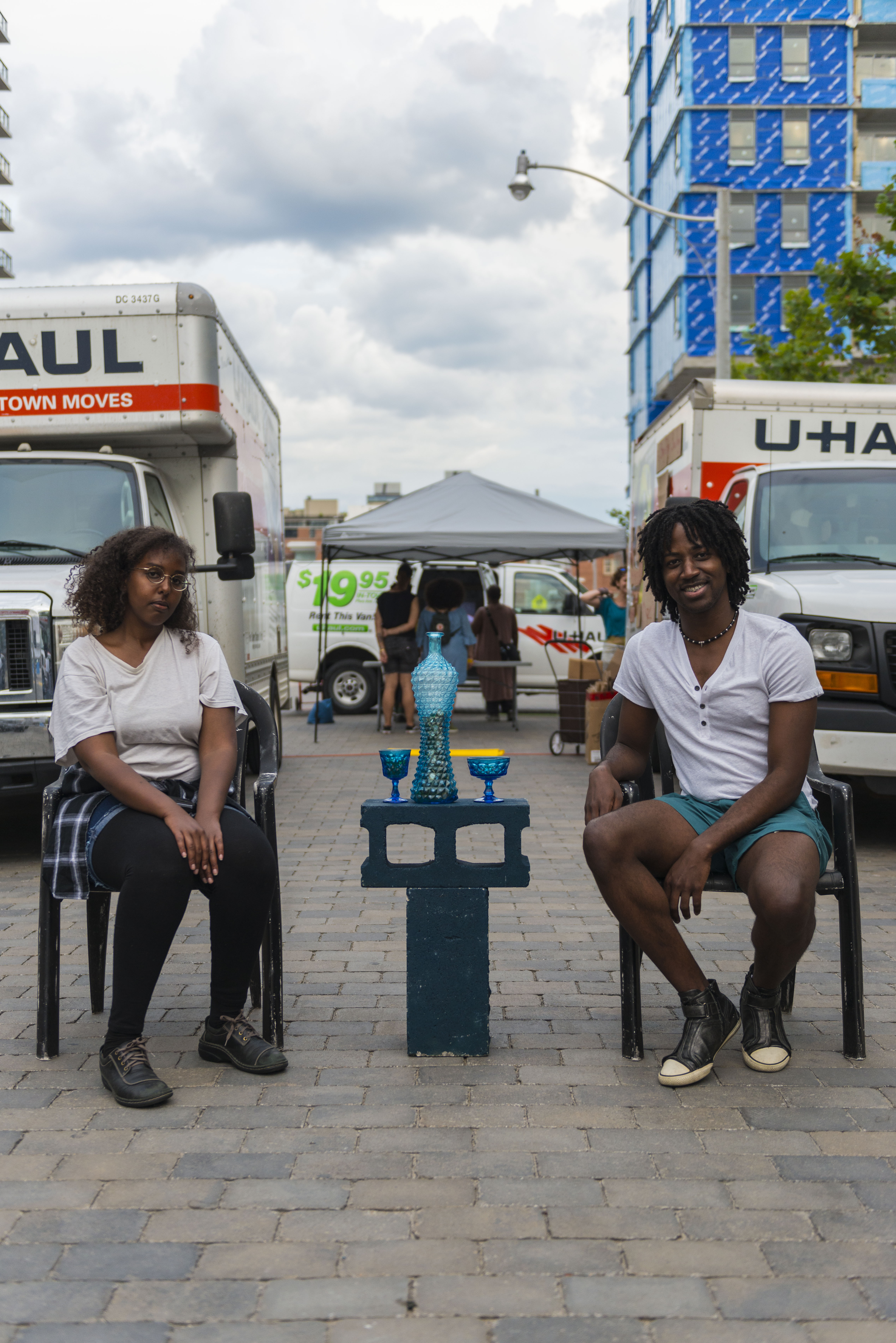 INSTALLATION BY JES SACHSE
DETAIL OF INSTALLATION BY JES SACHSE
ARTIST EM PIRO IN HER INSTALLATION WITH DENISE ROGERS VALENZUELA
DETAIL OF THE BRING-THING-SHOW-THING PARTICIPATORY INSTALLATION BY EM PIRO AND DENISE ROGERS VALENZUELA
ARTIST DENISE ROGERS VALENZUELA IN HER INSTALLATION WITH EM PIRO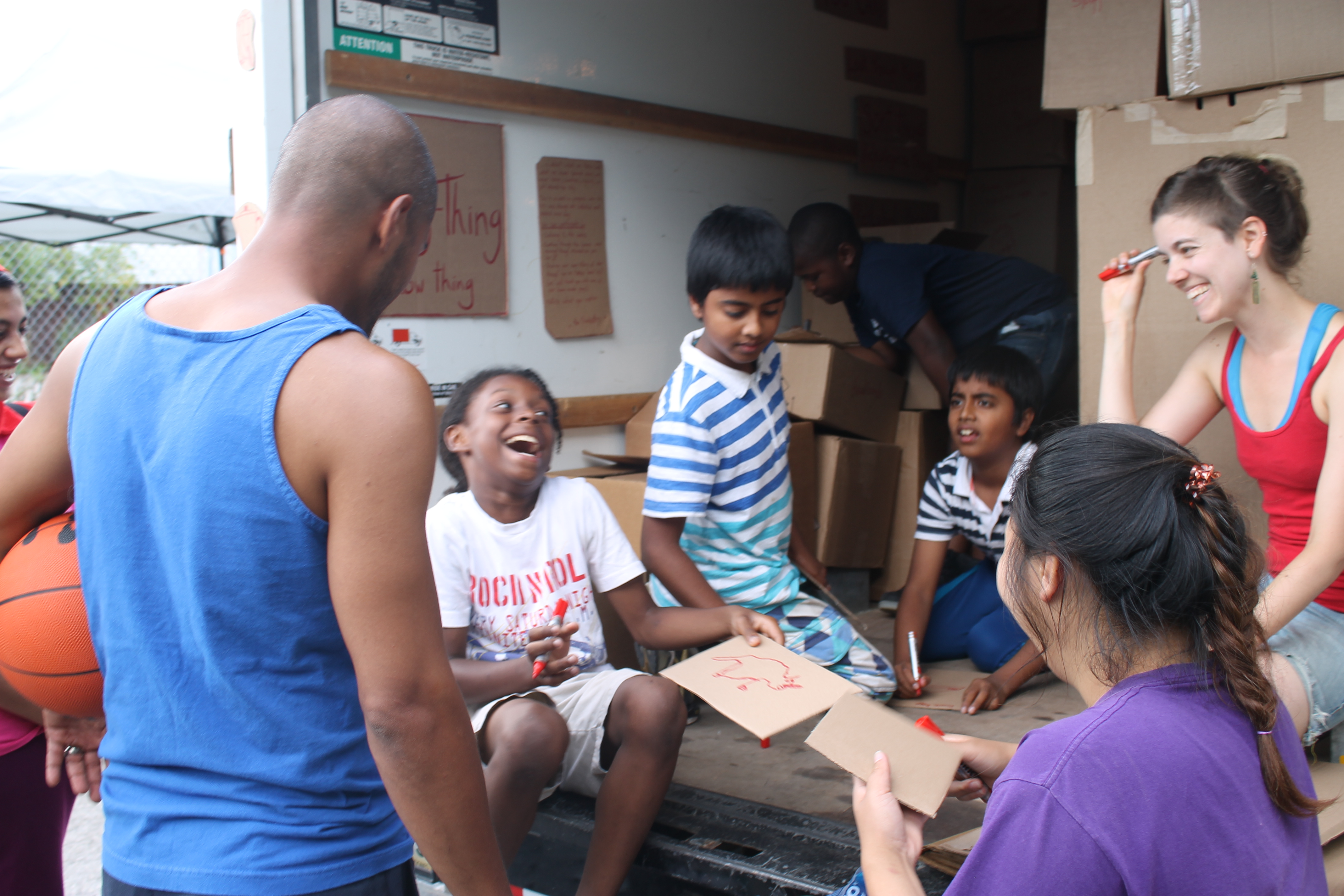 THE-BRING-THING-SHOW-THING
DETAIL OF THE BRING-THING-SHOW-THING PARTICIPATORY INSTALLATION BY EM PIRO AND DENISE ROGERS VALENZUELA
SCULPTURES BY ROBERT CRAM
DETAIL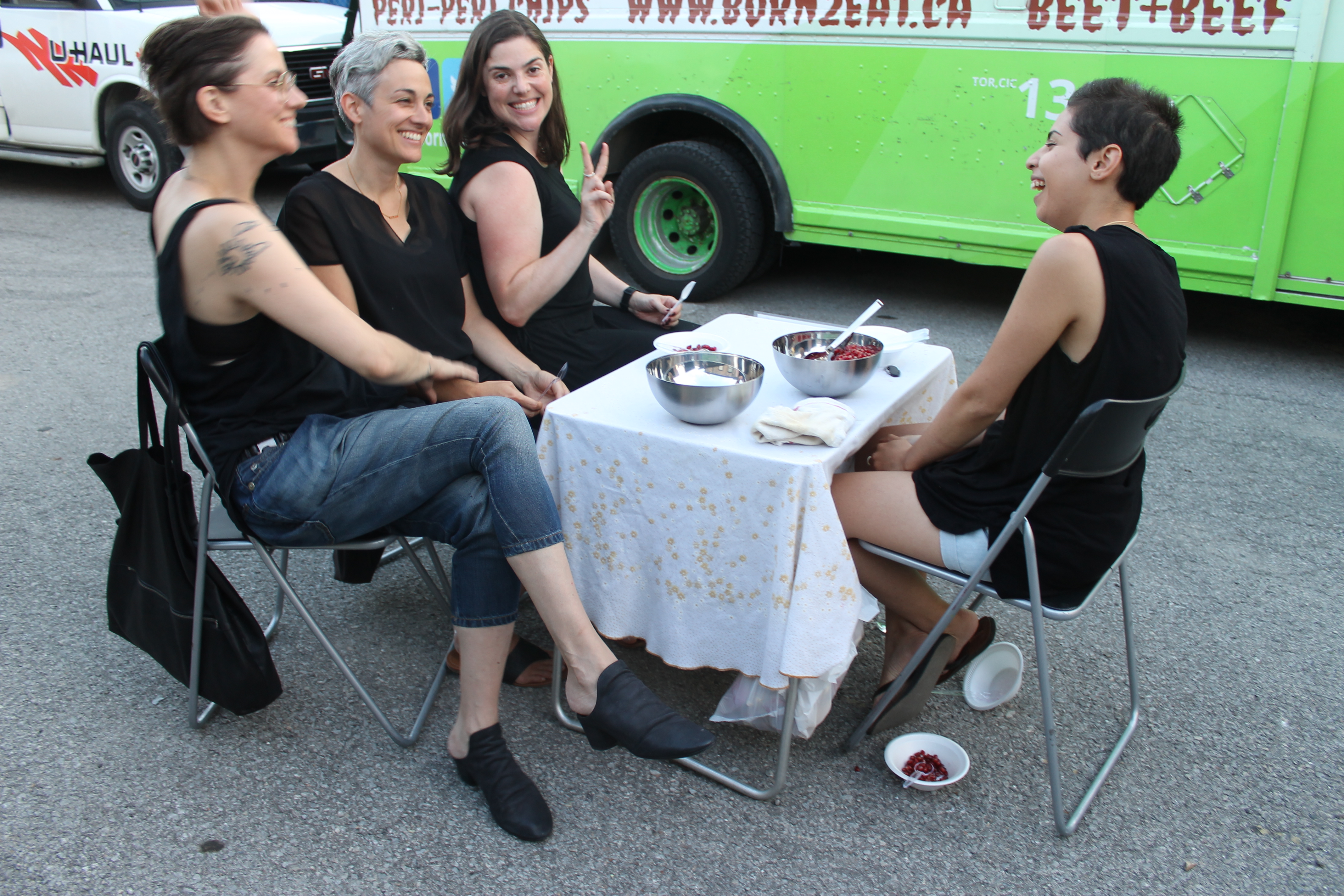 OF FRUIT AND MEMORIES, PERFORMANCE BY NEDDA BABA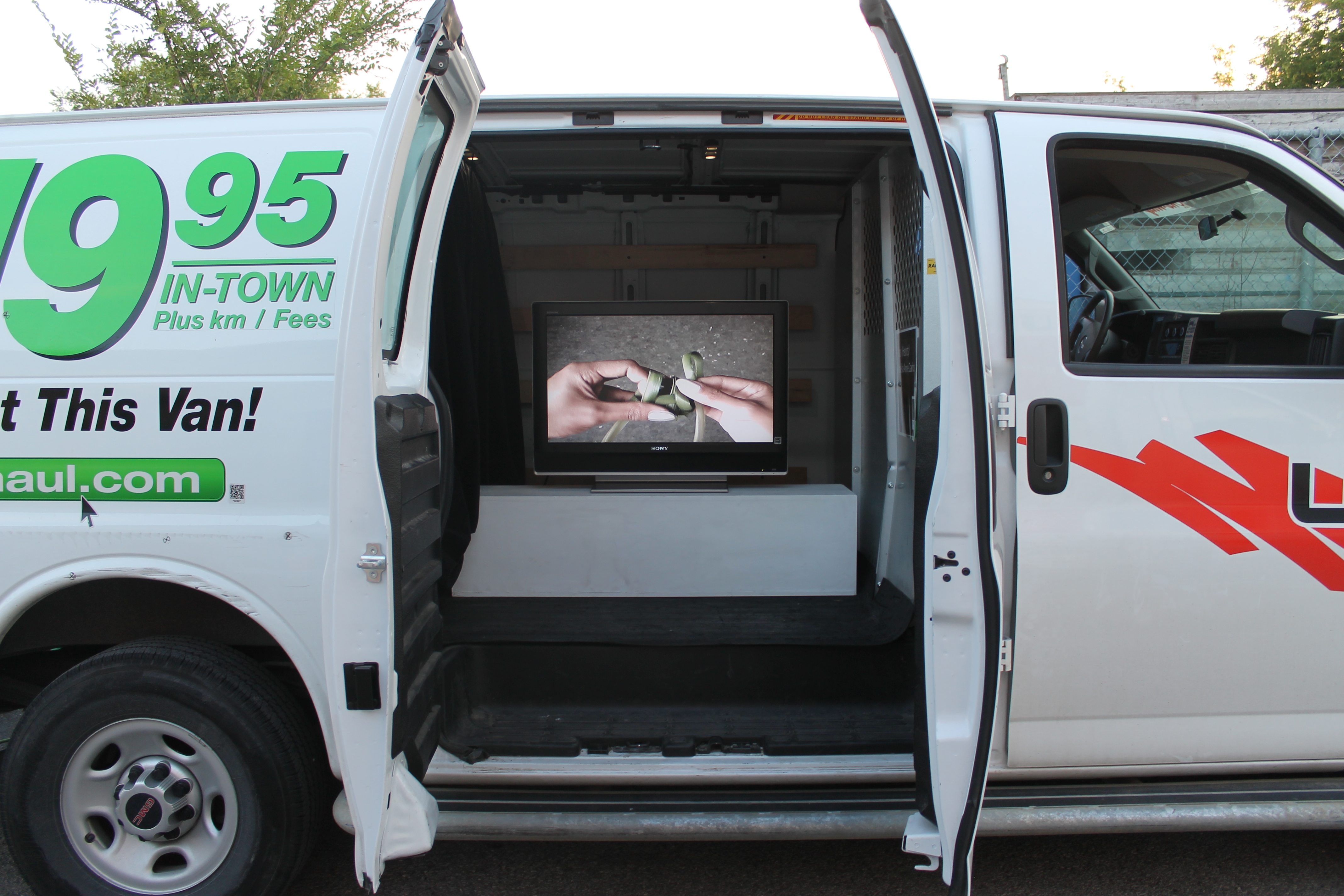 VIDEO WORK BY MARBELLA ANNE CARLOS
DETAIL OF INSTALLATION WORK BY CHRISTINE DEWANCKER
LIVE PAINTING BY CURTIA WRIGHT
PAINTING BY CURTIA WRIGHT
VIDEO WORK BY MAXIM VLASSENKO
VIDEO WORK BY MAXIM VLASSENKO